How important is sustainability to you? At Iloveyoga we consciously buy our clothes. We select brands that are produced in a sustainable way, use natural raw materials for their clothing, use responsible packaging and take good care of their staff.
We are happy to explain the different raw materials so that you can see how important the use of these raw materials is for nature and for our future.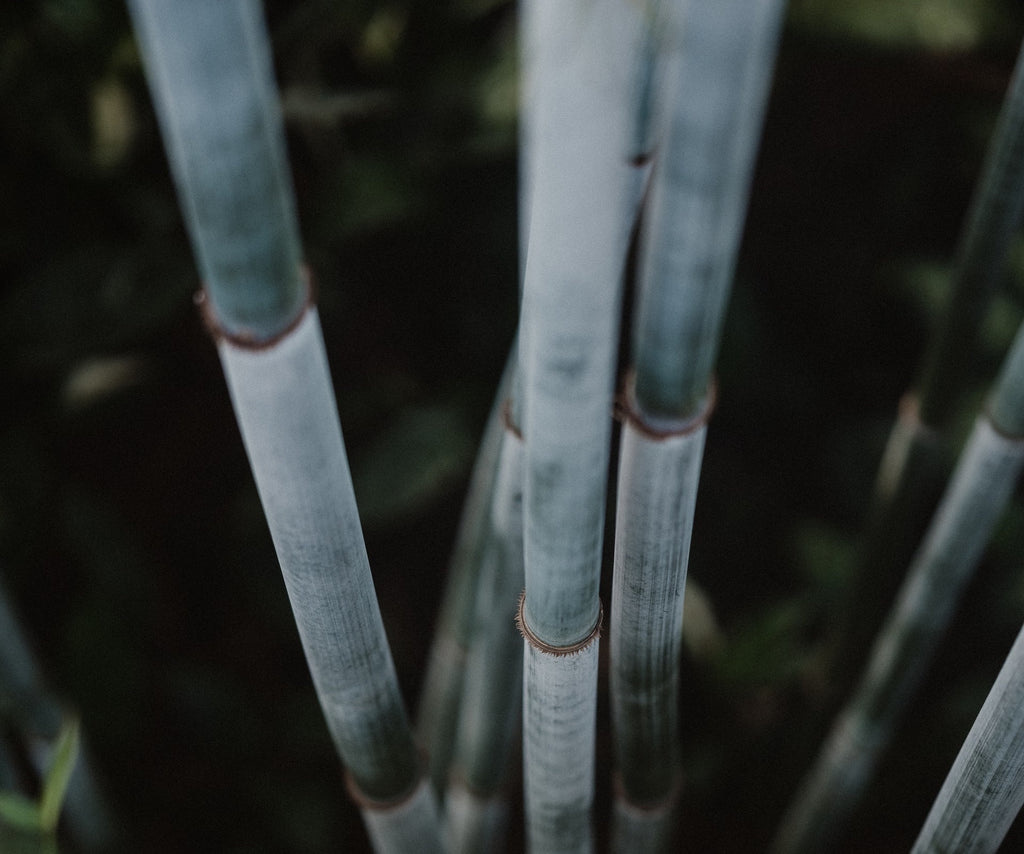 BAMBOO
Bamboo is fast-growing, requires little water only and no pesticides at all. It self-regenerates from its own roots, so it doesn't need to be replanted. Bamboo is a wonderful, comfortable, breathable and lightweight option for active and underwear.  The bamboo fibers we use are certified by OEKO-TEXⓇ which means the fabric is free from harmful chemicals and residues. 
Bamboo is, due to its softness, stretchiness and flexibility, prone to loose a little bit of shape after use, however, will come back to its original shape once it has been washed.
The use of Bamboo for the textile industry brings high promises, however, it is still subject to optimisation along the process, in particular when it comes to the harvest of sustainably grown bamboo and to manufacturing the raw fabric, in particular avoiding the release of harmful chemicals used in production into waterways.
The soft Bamboo fabric is won through what is known as the Viscose process which involves dissolving cellulose material (Bamboo) in a chemical solution to produce a pulpy viscous substance. This is then pushed through a spinneret, and "spun" into the fibres that can then be made into threads and fabrics. Making bamboo soft involves the use of chemicals. The high demand for bamboo at this stage has initiated a great deal of improvement in chemical management and waste treatment.
Bamboo fabric has potential—it is much less costly to produce than cotton, avoids the extensive use of pesticides in non-organic cotton production, and production is not as chemically intensive as polyester. We are staying on top of improved practices when it comes to the use of Bamboo in our products.
Look for articles with Bamboo at: Asquith en Urban Goddess.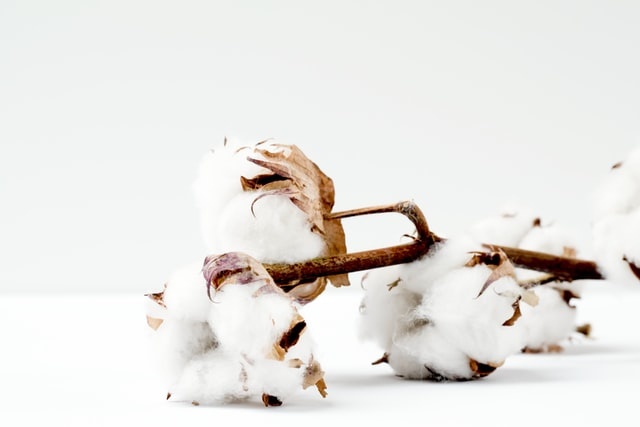 COTTON
Soft, light, and breathable – cotton is a fibre often associated with quality clothing and is quite commonly used on a daily base in many household products. Cotton is a crop that has undergone a big journey of cleaning up its reputation, from being the crop that launched slavery during the colonial days in America to now being utilised as a more earth-friendly variant known as Organic cotton. Cotton is a natural fibre and has the advantage of being a completely natural product, which makes it biodegradable. Although cotton is a naturally occurring textile, its production is, however, haunted by claims of pollution, labor exploitation, and slavery, until today.
Conventional Cotton is considered a 'thirsty crop' – it requires a lot of water to grow and is primarily grown in arid conditions and also one of the most chemical-intensive which affects the waterways in addition to its exorbitant water consumption. The chemicals used have tremendous impact on the earth's air, water, soil, and the health of people in cotton-growing areas. It is said Cotton uses 25% of the world's pesticides. They are among the most toxic chemicals as classified by the Environmental Protection Agency. Sadly, the problem is even worse in developing countries, in which most fashion textiles are manufactured. In addition to destroying the land, thousands of farmers die from exposure to these chemicals every year. This just doesn't sit well with us. 
Organic cotton addresses many of the problems conventional cotton brings to the table. Our organic cotton is grown using methods and materials that have a low impact on the environment using no pesticides, herbicides, synthetic fertilizers or other chemicals, from seeds which have not been genetically modified, and helps to build a biologically diverse and healthier agriculture. Another plus: organic cotton seeds are cheaper then conventional cotton seeds which helps farmers to escape the cycle of debt and poverty they find themselves in by using chemicals and GMO seeds.
Eliminating the use of these harmful chemicals in cotton is the first step in a more sustainable and chemical free future. All cotton sold as organic must meet strict regulations covering how the cotton is grown. The organic cotton that we use are certified by Global Organic Textile Standard, GOTS (http://www.global-standard.org).
Look for articles with organic cotton at: Yogamii, Urban Goddess, Spirit Of Om, Asquith, She Moves, Mandala.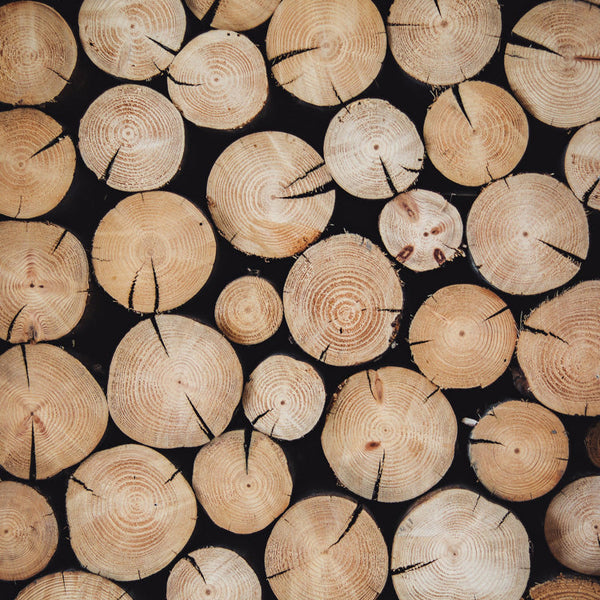 TENCEL®/LYOCELL
Tencel lyocell is a cellulose fibre which is made by dissolving wood pulp from Eucalyptus trees. The raw wood pulp undergoes a manufacturing process which is much more eco-friendly than its relatives Modal and Viscose.
Lyocell is created in a closed-loop system which means that almost all of the chemical solvent is recycled time and time again to produce new fibres and minimise harmful waste.
"Lyocell" is the generic name of the manufacturing process and fiber. Tencel® is the brand name of the lyocell commercialized by the company Lenzing AG who is sourcing its wood and pulp from certified and controlled sources like sustainably managed plantations.
Tencel® is made from eucalyptus from PEFC certified forests. Eucalyptus trees grow quickly without the use of pesticides, fertilizers or irrigation.  Just like rayon and viscose, lyocell is 100% biodegradable.
RECYCLED POLYESTER
The leggings and tops from Girlfriend Collective are made from recycled materials like post-consumer water bottles, fishing nets retrieved from the seas, fabric scraps, and other waste. 
How do you turn old water bottles into clothes?
Did you know almost all synthetic activewear is made from plastic? We just make ours with materials that would otherwise clog landfills and pollute the earth. It all starts with post-consumer water bottles that have their labels removed, are crushed into billions of minuscule chips, and then washed until they're sparkling clean. After a bunch of science stuff with names like "polymerization," you get a soft, recycled yarn that eliminates the need for petroleum and diverts water bottles from landfills at the same time.
Is your recycled polyester BPA free?
Yes, it is. We understand why you'd want to check because there is a lot of confusion about what kind of plastic is floating around (pun very much intended), so let's talk about it. Plastics that contain BPA are polycarbonates, or the type of plastic specifically used in reusable water bottles. 
Our recycled PET is polyethylene terephthalate and is used in single-use water bottles and food containers. This type of plastic has been repeatedly tested for over 30 years for its safety. We say if it's safe for your sandwich, it's safe for your legs.
How do you dye?
Our fabric is dyed with eco-friendly dyes and the wastewater is carefully cleaned and cooled before it is released. (We even donate the dye mud to a local pavement facility where it's recycled into sidewalks and roads.)
The unique dyeing process can result in some irregularities in color, which are not considered damages. Please note colors may run at first, so we recommend washing your new leggings separately or with similar colors just in case.
Read the complete story at Girlfriend Collective
Look for articles with recycled polyester at: Girlfriend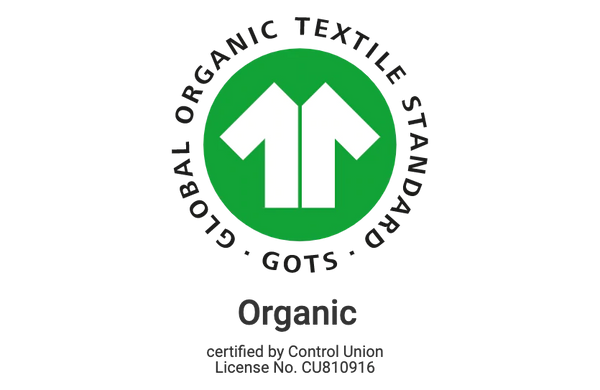 GOTS
The Global Organic Textile Standard, GOTS for short, is the world's leading standard for the production of textiles made from ecological fibers. It defines demanding ecological and social criteria along the entire textile chain, compliance with which is regularly monitored. Mandala, Yogamii, Asquith, Urban Goddess, Funky Simplicity en Spirit of Om have only used organic cotton for all of their cotton-based items. warded the GOTS.