Eye Pillows and Blankets
Eye Pillows and Blankets made of organic cotton to make your yoga and meditation practice as pleasant as possible.
Yogamii - Duurzame Yoga Kleding
Eye Pillow
In need of a little extra for Shavasana? The lightweight of our soft organic eye pillow will bring your relaxation to a deeper level.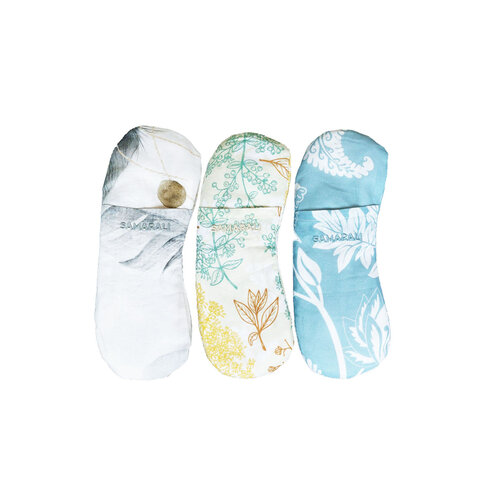 Samarali - Yoga- en Lifestyle
Eye Pillow Flower
Samarali eye pillows are made for deep relaxation and to protect eyes from light during sleep. They are perfect to use anytime during the night and day. In yoga, eye pillows are primarily used during yoga nidra, yin yoga, savasana and meditation.